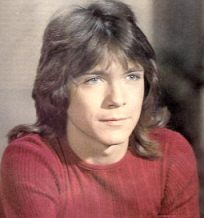 Former teen idol and star of the 70's show, 'The Partridge Family,' was arrested in Florida for DWI.
Cassidy was arrested in his 2008 Mercedes when a police officer in Florida saw him weaving and running off the road several times. Apparently Cassidy claimed to only have had one glass of wine and taking a hydrocodone, the generic name for oxycotin, at around 3:30 in the afternoon. Yet still, the teen star blew a 0.14 in his breathalyzer test.
It was then police found half a bottle of bourbon in Cassidy's car.
Source: The Daily News